Welcome to Cashflow Manager
In partnership with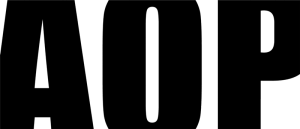 As a member of the Association of Photographers, you can now get a simple, straightforward bookkeeping package for less than £6 per month*. It's the UK's simplest solution, so you can spend less time on your accounts and more doing the things you love.

To take advantage of this offer of 12 months for the price of 6 subscription, to the UK's simplest bookkeeping software solution (worth £72-£96), simply apply the code AOP6A (annual) or AOP6M (monthly) at the checkout.
*The offer is part of a 12 month subscription, with no payment required for the first 6 months if you choose a monthly subscription. If you choose an annual subscription you will pay the cost of 6 months upfront.
Find a solution
From sole traders through to small business owners, we have solutions to meet your business needs.


Paid monthly for a minimum of 12 months.
Records money in and money out
Reconciles your bank account
Imports bank statements
Includes comprehensive reports
Lodges your VAT Return online
Creates invoices for customers
Manages money customers owe
Manages money owed to suppliers
Tracks inventory

Paid monthly for a minimum of 12 months.
Records money in and money out
Reconciles your bank account
Imports bank statements
Includes comprehensive reports
Lodges your VAT Return online
Creates invoices for customers
Manages money customers owe
Manages money owed to suppliers
Tracks inventory