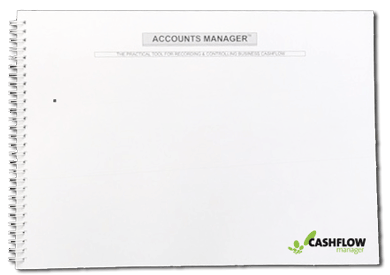 Accounts Manager Book
£32.40
Accounts Manager Manual Bookkeeping System
NOTE: We are currently experiencing low inventory levels for this item. Delays may occur in the processing and dispatch of the order. Sorry for any inconvenience.
Description
Accounts Manager book is the original paper-based recordkeeping system for business owners who are still doing their books manually.
It's easy instructions and schedules make it easy to use, while tracking the information you need to manage your business and prepare your taxes.
'Accounts Manager' is £27 + VAT (£32.40 including VAT) and this also includes shipping and handling.